Top / Best 10 Luxury Serviced Apartments in Hanoi
Updated: 3/5/2017 | 5:21:43 PM
Listing of new Top ten High-end Serviced apartment in Hanoi which offering a hotel-like service, luxurious designs, generous sizes, modern furnihsed, Pool, Gym, restaurants, supermarket and all you need for your perfect living
10 High-End Serviced Residence in Hanoi
Accoding to Hanoirealestate.com.vn, The serviced apartment market in Hanoi is increase in both supply and demand, Our listing of Top ten high end luxury Serviced apartments in Hanoi which offering a hotel-like service, luxurious designs and generous sizes, these 5* serviced apartments are sure to please the most discerning and selective of travellers. Combining the perfect mix of luxury accommodation and the privacy, space and home comforts that only a serviced apartment can offer, they create the ultimate luxury home away from home experience whether you travel for business or leisure.
Somerset West Point: New Serviced apartment at No 2 Tay Ho Street Hanoi
Somerset West Point is new serviced residence projects will open in 2017 which offers 247 serviced apartments with come with private balcony, modern décor, modern interiors, modern fittings, and a fully-equipped kitchen, with separate living and dining areas, home entertainment systems, and wireless internet access, overlooking the beautiful West Lake and Redriver. So many expat interested in to moving there in 2017.
View more about Somerset West Point
Fraser Suites Hanoi – 51 Xuan Dieu Street, Tay Ho, Hanoi
Fraser Suites Hanoi is great located on 51 Xuan Dieu Street, Tay Ho District Hanoi, is a prime address for expatriates offer 186 elegant and stylish serviced apartments with fully facilities & services. Each apartment offers a beautifu view of Westlake, Red River and its scenic surrounds. Gold-Standard serviced residences at Fraser Suites are designed to meet the refined taste and expectations of discerning corporate travelers – with sophisticated amenities and equipment such as large screen LCD TV, entertainment system, as well as exclusive keycard elevator access. Leisure options are important when searching for a home to rent in Hanoi. Amidst the sweeping gardens with unobstructed lake view are a well-equipped gymnasium, restaurant, and children's playroom, with even more facilities at the inter-connected Syrena Shopping Centre.
View more about Fraser Suites Hanoi
Lotte Center Hanoi: Serviced Apartments
Well-appointed at center of Ba Dinh, bettwin the scenic Westlake district and My Dinh-the new urban district of Hanoi, The Lotte Center Hanoi is the largest and tallest high end mixed-use complex in Hanoi with 65 stories offers 258 high end- luxurious serviced apartments with professional services, modern conveniences, advanced facilities, skywalk on the top floor offering a panoramic view of the city, large outdoor swimming pool, Gym, Sauna, shopping mall, school etc. all you need for perfect living. LOTTE CENTER HANOI will be the surprising first step in enhancing the global standing of Vietnam and raising Hanoi's profile, housing premium department stores, boutique hotels, serviced residences, class A business offices, best view observatory, and conveniently located hypermarkets, tourism, shopping, business, culture and entertainment.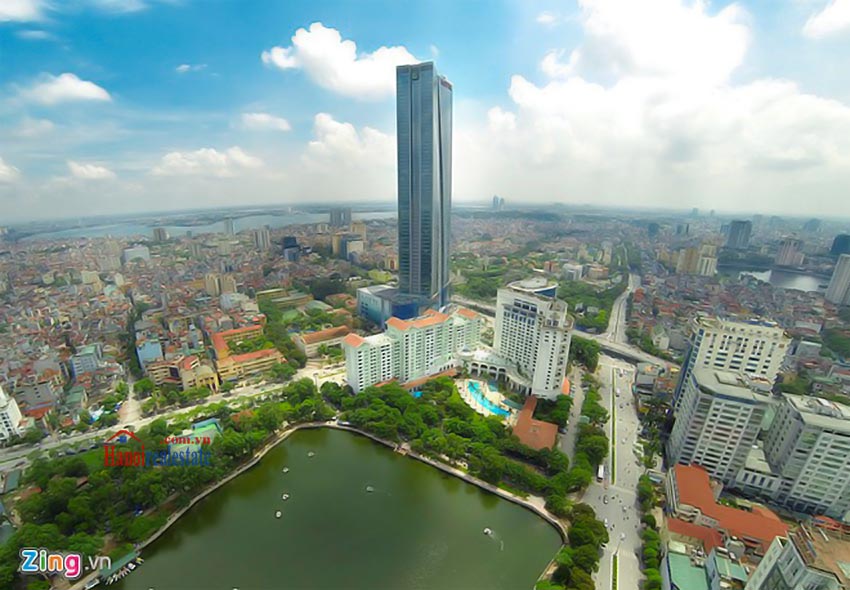 View more about Lotte Center Hanoi
Hanoi Lake View Residences: 28 Thanh Nien Road
If you are Looking for luxurious serviced residence with large and spacious living room and panorama west lake view, The Hanoi Lake View could be the best option, It is strategically located at #28 Thanh Nien Road, Hanoi, Near by center Hanoi, Tay Ho, urban areas and on the shore of the West Lake with superb panoramic view. All Luxury Serviced Apartments have spacious living space and a perfect unhindered magnificent view of the charming West Lake! The other attribute of them all is luxury living space from 1 to 5 bedroom residences fully equipped with complete kitchen, large private balconies with beautiful view of West Lake.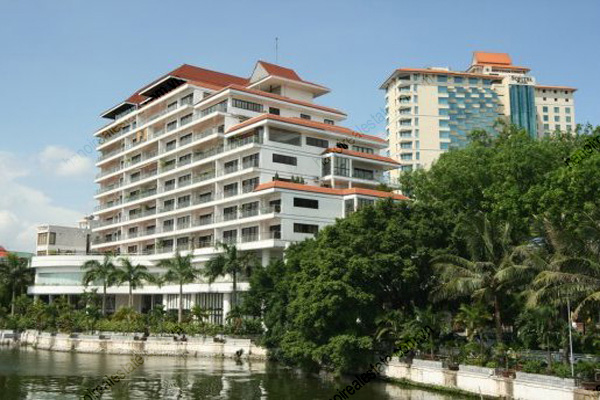 View more about Hanoi Lake View
Elegant Suites West lake Hanoi; Dang Thai Mai Street, Tay Ho District.
Elegant Suites West lake Hanoi offers 150 serviced residences from studio room, 1,2,3 bedrooms and Spacious penthouse includes private balconies with breathtaking views extending from the residence's garden to the West Lake. The compound there are large garden, Children playing ground, gyms, swimming pools, restaurants, mini supermarkets, organize a cocktail reception in the residence lounge, and entertain in your exclusive apartment.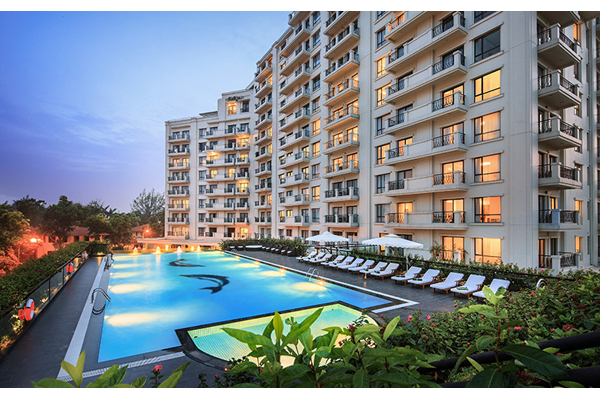 View more about Elegant Suites West lake
Diamond Westlake Suites (Sedona Suites Hanoi)
Diamond Westlake Suites ( old name is Sedona Suites Hanoi) is located on 96 To Ngoc Van Street, Tay Ho District Hanoi, in the exclusive Quang Ba area on the north-eastern fringe of Hanoi's scenic Ho Tay Lake, offers hundreds serviced apartments for rent provide an outdoor balcony with a romantic view of west lake, with the best of both nature and modern living. A mere 15 minutes drive away from the city, the executive residence is easily accessible to banks, shops, entertainment areas and restaurants. In the compound there are gyms, pools, tennis courts, restaurants, mini supermarkets...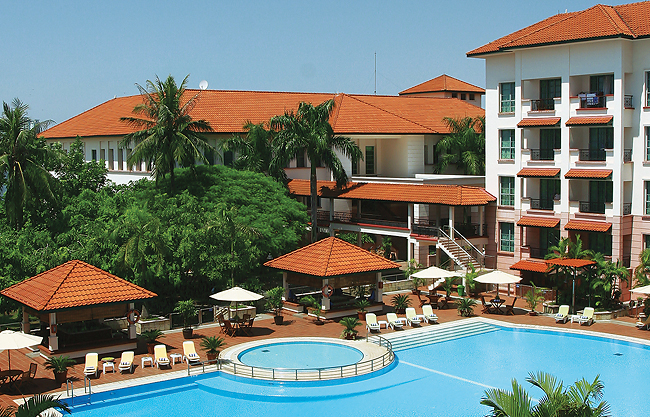 View more about Diamond Westlake Suites
Other News